The Establishment Club
The vibe of Soho in the 50s & 60s is something I'm fascinated with, a melting pot of sex, gangsters, jazz and creative talent. Of teenagers and Modernists. If there was a blueprint for the social revolution of the 60s surely it was London's Soho. The Establishment Club provided humor for Soho for a few years during this period.  The following article is taken from Darkest...
Blue Note Jazzers In Italian Suit Shocker!
"READ ALL ABOUT IT" cried the kid in madras shorts and sneakers on the newspaper stand. London's Zesty-Boy gives his opinion on the latest car crash of an article on Mods to appear in the British media. I know nothing about a lot of stuff, if I was to write about a whole number of subjects as an outsider looking in I'm sure I'd miss the mark and the point. Its with...
No Sweat.
Over looked as a casual item of early modernist wear is the humble Sweatshirt. An imported look that lends itself from the American campus's of Ivy. An effortless garment that gets the College no.9 seal of approval. No need for numbers or letters, paired with Levi's or chino's the sweatshirt gives that early American modernist look that few adopt today. Its a garment I've...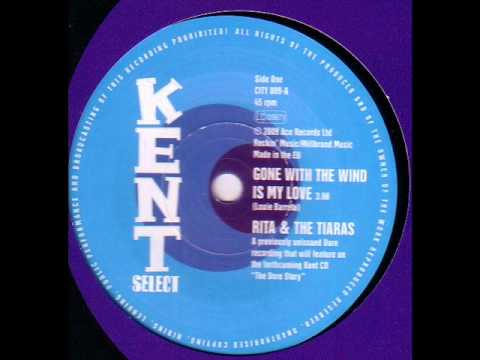 Gucci Brogues.
These are on sale in Kamikaze. 4 700NOK, which I don't think is to bad a price. The photo's don't really do them justice. Its been  a while since I've seen such great shoes. I don't really think that much of Gucci as a rule.  All those snide bum bags and caps "da bad boys" bounce round in don't help, do it, Bit loud init, as they say in inner...
Fray Shirts.
 College no.9's Dean Swift gives his view on Fray shirts. Fray is a small shirt making company found in Casalecchio di Reno, Bologna, Italy. The company was started by Lucia Pasin in 1962. Shirts are cut by hand from cardboard patterns ensuring pattern matching on the separate parts of the shirt when sewn. Using only high quality cloths and MOP buttons with rounded edges the company makes...
Perminger & Bass. Modernists in Film
Saul Bass (above) is the best known for his work as a graphic designer in the American film industry. The working class New Yorker studied design at Art Students League of New York part time while working in various manual jobs. In the 40s he was responsible for designing film advert's for magazines and newspaper. His first film poster was in 1954 for the Film Carmen Jones, a musical...
Fab Prefab
Prefab designed by Daniel Libeskind
Aunty Pat's Letter Blues.
 The following is a letter written by Keith Richards to his Aunt Pat in April 1962. Just 4 months on from a chance meeting with Mick Jagger on a Dartford train station platform. In the days before British R&B was to dominate the UK charts and fans of the greats such as Chuck Berry, John Lee Hooker and others met in each others houses to hear hard to get albums and singles. A chance meeting of...
Bally Beron Boots
Our man Dean Swift goes in search of a new pair of boots for the summer. With the long suffering Mrs. Swift I was in London over Easter and had decided some of my time would be spent looking for a new pair of suede boots. First port of call was Church's on Regent street. As ever a handsome collection of shoes, some nice Chukka's but I was really looking for something a bit...
Eastside Style.
The Fabulous Hoplite returns! Fab writes for College no.9 about the finger picking blues of Piedmont and Blind Boy Fuller and Reverend. Gary Davis.  The Delta style of blues and its players is well known but just as popular during the 20s, 30s and 40s was the Piedmont style. So called because the style was developed along the east coast between Virginia and Florida. The characteristic of the...
Sugar Shack Club.
A new club night starts next month in Oslo with the opening of Sugar Shack on Friday, May 3rd. The night takes place at the fantastic basement venue at Revolver. Resident DJ's will be Stavanger Thomas (Get Ready) and Soggy (Klubb Magnus/Miss Millies). Two Dj's that are often playing outside of Norway at nights and weekends across Europe. Music is to be a mix of soul, ska and R&B,...
Pushwagner
My favorite artist, Pushwagner and a couple of his works. Art that I find both disturbing and beautiful. I don't know if he means to but a lot of his art makes me wonder if its me in his pictures, or you, or us. When his self portrait appeared in a local gallery I must have stood looking at it for over an hour. Possibly my favorite work by him.
Soulman Korner
1962 pop-pickers and its Cyril Davis (left) and Alexis Korner (right) performing live at Ealing Rhythm & Blues Club as Blues Incorporated. In the background you can see a pre-Rolling Stone Charlie Watts on drums. Alexis Korner was the man who really introduced me to R&B. His Sunday evening radio one show back in 1979 played everything from Delta to Otis, the show started at 6pm...
Fitzgerald's Clothiers
Once again College no.9 has sniffed out a new brand offering clothing that should interest Modernists. This time theres no Heritage blag, no watering down of that mid century Modernist look to tap into a mass market. Fitzgeralds Clothiers, will be producing Ivy League shirts and slim ties and they go on sale today! College no.9's Mannie Katz meets  Henry Fitzgerald, (below) a 30 year...
Bolia.com
We popped into Bolia the other day. Some great designs at very affordable prices. Crepe Suzi really loved two designs, their Viva and Mood sideboards. On the day we were in their store there was 20% everything which was handy as Suzi insisted on having them. They're being delivered on the 3rd. Thankfully they come ready built. I hate flat packs. above; Viva. This unit comes in two sizes in a...
Roots Of Modernism.
Paris 1954, Maxime de la Falaise. Batwing sweater, flat front trousers and loafers.
Something For The Ladies
Women's fashion continues to take inspiration from the 60s. We featured Prada last year and its great designs. Now it's everywhere. Below are Victoria Beckham and Moschino designs for their W/F 2013/14 collections. For more designers outfits from their collections for next season and the inspiration behind them check out the excellent blog; Into The Fashion. Girls you can find...
Raw On Raw?
I'm onto my second pair of new Raw jeans. A pair of LVC 57 cut 501's. Purchased from the LVC store in Soho, London last December. I got a pair 34" waist and 36 leg. Despite the fact that Levi's claim you should size up 2" if your between a 27 to 36 waist I got my normal size. I found with my last pair the jeans shrunk a tiny amount, if any, in the waist. I went for a 36 leg as I like a turn...
Tom Ford Tab Collar
Not that I'm a huge 007 fan but everytime I watch a Bond film theres always something that he wears that I think looks great. Doesn't matter what year the film is made or who his suits are by, Bond is the man for looking cool on a mission. The lastest movie, Skyfall doesn't disappoint in the clothes states, as per the suits are looking fantastic but this time it was the...
Berg & Berg Spring 2013
Norways no.1 tie seller Berg & Berg are once again setting the bench mark for knitted ties this Spring with another fair priced quality collection. Some class pocket squares and belts on offer again also. http://bergbergstore.com/
GETTING MATEY
As Carnaby street leap to the front of world fashion hot on the heels of John Stephens came a number of boutiques that saw young British designers create clothes that became more daring in colour and extreme in design. Irvine Sellars, the man behind Mates, one of the first unisex boutiques, owes his success to his wife Elizabeth. The boutique at first sold to the modernist market, though never on...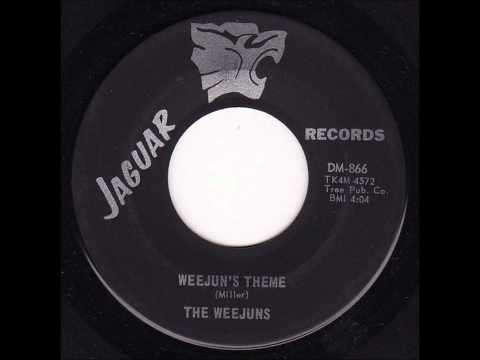 Soon the cottons and linens will be out, come warm days and nights, Mods do it best.
Ivy Style; The Real Deal
Ever wondered when Ivy became Prep? When the marketing became worn out and dressing down took over from the classic casual Ivy look? Just what was the items that young Americans thought were hip? A man who's seen it all, lived it, is Stanshall. Here Stan sorts out myth and fact, about what the cool really wore stateside of the pond. Although I've been wearing these Ivy clothes all my...
Made & Crafted
Its been a long, dark and sub zero winter but, at last, the snow is melting and the days are getting longer. Spring is only round the corner. I need some chino's for the new season badly. Well, I need a few bits but top of the list is chino's. Nothing too slim and nothing too baggy, nothing too low and nothing under my armpits. Its been a bit of a Goldie Locks effort but I've...
Everyone loves a wedding. Everyone loves Patrick, it was always going to be a stylish affair! Congrats to Patrick and Laura. Photos courtesy of: Love My Dress http://www.lovemydress.net/
Queen Of Fools.
Some say RSG presenter Cathy McGowan was the Queen of the Mods. Writing tosh like this its hard to see why. Shockingly poor fitting clobber and haircuts. These "snippets" come from the late and not so great short lived street magazine for the clueless wannabe called… yeah, you guessed it…Mods.
Soul Singers Joke Backfires.
In June 1968 Peaches and Herbs singer Herb Fame was shot by his road manager Walter Booth. Herb was critically wounded in a motel in Columbia, Southern California after playing a gag that went horrifically wrong. The accidental shooting happened after Herb knocked on Booths motel door and jokingly said, "Your money or your life". Booth recognized Herb's voice and going along...
Harry Stedman.
There was a buzz going round, the word was a new kid on the block was going to be making classic Ivy menswear. Ivy Jim was on board as a consultant and the project was being bank rolled by Phil Stedman, the son of a former Cunard Yank which the company was named after. Hopes were high, could it be that as America had lost its way with its classic Ivy silhouette Liverpools Harry Stedman was about...
The Casino Curse.
Diana Ross was so over come by the loss of her pet dogs in May of 1969 she cancelled performances at The Latin Casino in New Jersey. The death of the dogs, Tiffany and L'il Bit, led to the closing of the venue in Cherry Hill N.J after the dogs had eaten rat poison in The Supremes lead singers dressing room. Distraught over the accidental deaths of the dogs, Ross flew to her home in Los...
The Dean & The Donn.
Once again College no.9's head boy Dean Swift has gone Sartoria, this time he's traded his hard earned for a pair of trousers by Donnanna of Napoli. Here he writes about his love of high end Italian tailoring, his new addition to his wardrobe, and the Donnanna brand. It all started in Rome, a weeks break in the Italian capital. I suddenly found myself staring at a brushed cotton...